• BR Succulent Team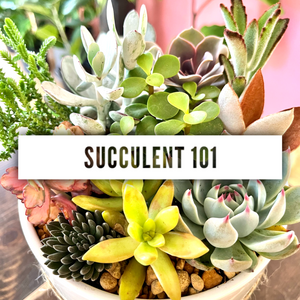 This week we are going back to the basics and discussing succulents. Whether you are new to the plant world or learning how to do more for your succulents, keep reading for a brief guide on how to ensure they can thrive.  What is a succulent?The difference between succulents and your other plants is how they store water in their leaves, stems, or roots. Because they are indigenous to the desert climate, they hold water to make it through droughts.  Fun fact: All cacti are succulents but not all succulents are cacti. The rounded indentations along cacti, which are called "areoles," produce...
---
• BR Succulent Team
If you've ever purchased a planter from us in our store then you know, we always recommend a drain hole for plants. It allows for full water saturation, which ensures every inch of your plant is getting hydrated without fear of root rot. While we can drill a hole for you in-store, keep reading for a step-by-step guide to do it yourself at home.   1. Gather supplies Everything you will need to drill a drainage hole is your pot, a drill, a drill bit, water, and a cloth.   We use diamond bits to drill all of our pots. Other bits may...
---
• BR Succulent Team
Fiddle leaf figs (Ficus lyrata) rank as one of the most popular large houseplants out there, and we can understand why. Their big, waxy green leaves bring life to any room. But they are known to be very picky plants. Here are our tips to keep your tree happy.  LightingFiddle leafs want bright, indirect light. And they want it to be consistent. After a few months, your tree will begin to tilt towards the light, which is a good time to rotate it. But be careful in doing so, as they can be really dramatic about their change in lighting. So do not...
---
• BR Succulent Team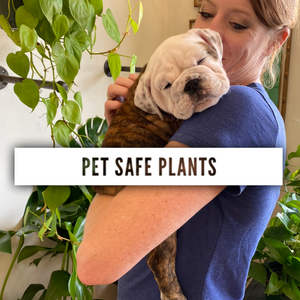 Some houseplants can be harmful to your furry friends. Here's a list of plants that won't harm your curious pet.  1. Calatheas Calatheas come in a variety of colors, which makes them a good alternative to Philodendrons, which are toxic to pets.   2. Hoyas Hoyas are great for hanging baskets because of the way they trail, making it a pet safe alternative for English Ivy or Pothos. 3. Parlor Palms A tropical alternative to Monsteras, which are harmful to pets. 4. Ponytail PalmsAn alternative to the very toxic Sago Palm. 5. Peperomias   6. Echeverias We have a wide variety of Echeverias...
---
• BR Succulent Team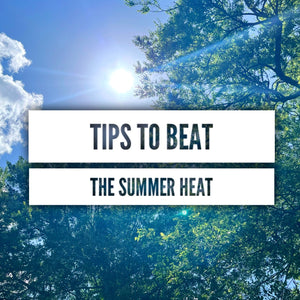 The summer heat can be brutal on your foliaged friends, especially here in Louisiana. Keep reading for tips to manage your plants during the hotter months. 1. Water deeply and more often The summer heat causes water to evaporate from the soil much faster, so water your plants more often than you did before. You can check that your plants are ready for a drink by sticking your finger approximately 2 inches into the soil. If it's dry, it's probably time for a watering. Give your plant a good drink and then give it more water 10-15 minutes later to ensure it is retaining...